About
Sauce Pizza & Wine answers the daily dilemma of "Where are we eating?" This fast, fresh concept offers the cure for every appetite, every day, every time with updated Italian favorites paired with impressively affordable wines. Whether it's Italian pasta and fresh salads for your family,
"the cure for every appetite, every day, every time"
half a dozen hand-stretched pizzas for the local kids soccer team, "kid-famous" mac & cheese to feed your little wild ones, vegetarian and gluten free options, or meatballs that would make your mother-in-law proud . . . this neighborhood Italian eatery will quickly become your fast-casual dining answer.
Extra Sauce
Hello fellow pizza lovers, let's celebrate summer the only way we know how—pizza and wine! Join us from now until August 31st and try a Sauce Summer Sampler. With your choice of 1 pizza, 1 salad, and 2 glasses of wine—you and pizza fans everywhere are sure to enjoy every last bite for only $20. […]
Strap on your thinking caps, pizza lovers -- it's time to put your palate to work. In our "Fresh Ideas? Prove It. Build Your Own Pizza" Contest, we invite you to invent the tastiest pizza for the month of October. For full details, Read More.
Careers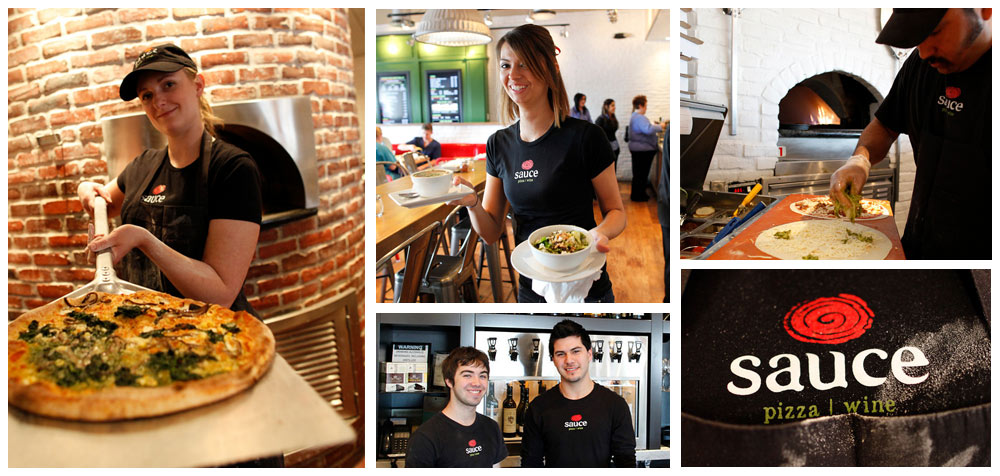 Sauce Pizza & Wine is seeking energetic, service-minded individuals committed to providing exceptional guest-satisfaction in a fast paced, high-energy environment.